Jul,28 2014
Here is the first promo image of the celebrities taking part in the new gymnastic show 'Tumble'. Sarah is seen bottom left in baby blue holding a ribbon.
She will be competing with other celebs: Sugababes singer Amelle Berrabah, EastEnders star John Partridge, Steps star Ian 'H' Watkins, presenter Andrea Mclean, The Only Way is Essex's Lucy Mecklenburgh, Wolfblood's Bobby Lockwood, Dynasty actress Emma Samms, Middleweight boxing champion Carl Froch and Mr Motivator.
Sarah has been partnered up with Leon Fagbemi, and will be performing different routines each week (for a maximum of 6 weeks) to win a place in the following weeks show until the final.
Live shows start on 9th August and the final is 13th September.
When the show starts, make sure you vote for #TeamSarah!
Watch the Official Launch trailer below
Jul,24 2014
POST WRITTEN BY:
Hayley [Admin]
at
22:50pm
| Filled under:
Cheryl Cole
Jul,07 2014
Surpassing trends while celebrating five decades of timeless Elnett style, Cheryl stars in our new Elnett campaign. This advert shows a softer side to Cheryl and also the role of Elnett. It's always by your side and completely at home in today's contemporary style.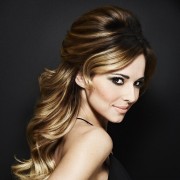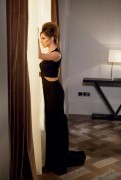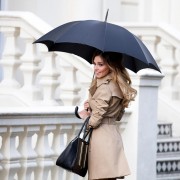 More: http://www.girlsaloudmedia.com/smf/index.php?topic=46996
Jul,07 2014
Kimberley appeared on ITV's 'Weekend' programme along with Alistair Griffin, to promote 'The Road'.
They were both interviewed and then we got to hear them perform, not just The Road, but also 'Falling Slowly' from Kimberley's Centre Stage album! What a nice surprise for a Saturday morning.
If you missed it, check out the video above.
Thanks to Jpptubie Youtube for the video
Jul,07 2014
Last week, Cheryl appeared on The Chart Show to talk about her new single and The X Factor. Unfortunately our forum video rippers were unable to record this show but the channel have now kindly added it to their Youtube page, so enjoy the interview above!
Jul,01 2014
Who would Cheryl have as a partner in crime if she robbed a bank, who would help her organise a childrens party and who does she choose as a karaoke partner?
Thanks to @Jpptubie, find out the answers in the above interview!
Jun,23 2014
Jun,22 2014
Cheryl appeared on The Graham Norton Show on Friday evening, talking to Graham about her new album (Only Human) and her tattoos, which you can view that part, in the video above.
I cant seem to find the full interview on Youtube atm (It's possible its been deleted due to copyright – times like these i miss our AloudSound video site!!) BUT you can download the interview from the forum thanks to Will for recording it for us!
http://www.girlsaloudmedia.com/smf/index.php?topic=46975