Jul,21 2014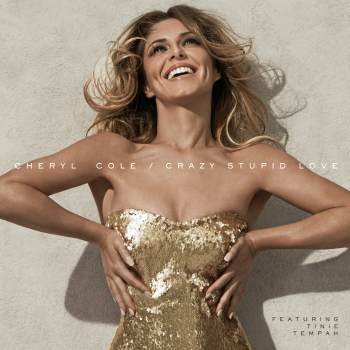 I'm sure you all know, but in case you needed reminding, Crazy Stupid Love is out NOW!
Buy the single on iTunes:
https://itunes.apple.com/gb/album/crazy-stupid-love-feat.-tinie/id881553190?i=881553256
Streaming the track now counts towards the charts, so if your at home simply click
http://open.spotify.com/track/6jShUw2NqZxEXH60gVTHrV?ref=wp
and stream the song as many times as you can! Put it on as background music whilst you do the chores!
Jul,14 2014


It still doesn't seem real, but very early this morning, Cheryl announced on instagram that she is married!
Along with this picture she wrote:
"I usually do not discuss my personal life but to stop the speculation I want to share my happy news … Jean-Bernard and I married on 7/7/14. We are very happy and excited to move forward with our lives together."
She has now changed her Twitter handle to @CherylOfficial
Congratulations Cheryl and Jean-Bernard Fernandez-Versini!


Jun,30 2013
Jul,19 2012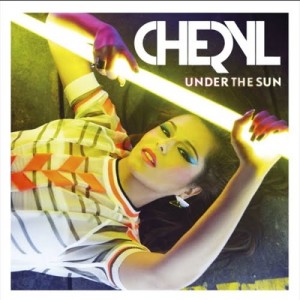 Cover thanks to PopSlags
Following on from the massive success of #1 single Call My Name, Cheryl releases her new single 'Under The Sun' on September 2nd.
Under The Sun is the sound of summer, co-written between Cheryl and Alex Da Kid. The song is also produced by Alex Da Kid who has produced global hits like BOB's Airplane and Eminem's Love The Way You Lie. With an infectious chanting chorus, hiphop beats and a powerful hook, Under The Sun looks set to be yet another hit for the pop superstar.
Once again the video is directed by Anthony Mandler, who sets the video in a world from a different era where things aren't always as they seem. The video is due to premiere on 23rd July.
Under The Sun is taken from Cheryl's recently released album 'A Million Lights' which hit #2 when it was released last month. It followed the record-breaking sales of 'Call My Name' which became the fastest selling single of the year so far when it sold 152,000 copies in one week.
This October sees Cheryl embark on her first solo headline arena tour, playing 11 dates at venues across the UK including London and her hometown of Newcastle. Due to popular demand the tour has already had to be extended by an extra night as tickets for some venues sold out 30 minutes after release. Although this will be Cheryl's first headline arena tour, she is certainly no stranger to the live circuit. She opened as special guest on the Black Eyed Peas European tour in 2010 and also played four sold-out arena tours as part of Girls Aloud.
Cheryl will be performing songs from all three albums on the tour as well as some surprises.
www.cherylcole.com
www.facebook.com/cherylcole
www.twitter.com/cherylcole
May,28 2012
May,26 2012
Watch Cheryl's performance on BBC's The Voice above!
It was pre-recorded earlier this evening to a live backing track!
What an entrance!!
Download the HQ video from the forum thanks to resident video ripper Snoop! http://www.girlsaloudmedia.com/smf/index.php?topic=44295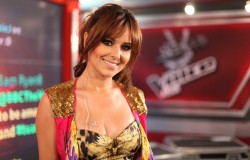 May,25 2012
The Girls Aloud singer talks to Alice Fisher about her third solo album A Million Lights and new single Call My Name, a collaboration with producer Calvin Harris.
Cheryl talks about her favourite album track, Screw You, and how she can't wait to go on tour again.
Read the interview with Cheryl Cole in the Observer Magazine on Sunday 27th May.