Jul,28 2014
Congratulations to Cheryl, who earns her fourth solo Official Singles Chart Number 1 with Crazy Stupid Love, the lead single from her upcoming fourth studio album Only Human.
While Crazy Stupid Love marks newly-wed Cheryl's ninth Number 1 in total (including four chart toppers with Girls Aloud and her appearance on the 2010 charity cover of R.E.M.'s Everybody Hurts for Helping Haiti), the track is the singer's fourth solo Number 1 placing her alongside Geri Halliwell and Rita Ora as only the third British female in history to claim the feat!
An ecstatic Cheryl tells OfficialCharts.com,"It feels great to be back but even more special to have achieved my fourth Number 1. So exciting!"
Crazy Stupid Love notched up a combined chart sales figure of 118,000 this week, with audio streams contributing just over 3%.
WE DID IT GUYs @TinieTempah YEAH OFFICIAL YEAH OFFICIAL! WE NO.1 !!!! #Grateful #thankyou

— Cheryl (@CherylOfficial) July 27, 2014
Jul,24 2014
POST WRITTEN BY:
Hayley [Admin]
at
22:50pm
| Filled under:
Cheryl Cole
Jul,24 2014
Cheryl took to the airwaves this afternoon, and co-hosted Greg James show.
On the show she played cricket:
And tried to teach Greg to 'wall twerk'
These are just some highlights, but you can listen to the full chat on the official Radio One website [HERE]
*Will add a Youtube video when its avaliable*
Or if you prefer, the audio is on the forum to download:
http://www.girlsaloudmedia.com/smf/index.php?topic=47054
Jul,24 2014
Last night was the press launch for Cheryl's new fragrance Storm Flower.
This meant we got to see pictures of the bottle, and find out a bit more information on it.
First up, the perfume will be released on August 27, 2014 in all Superdrug and The Perfume Shop stores nationwide – and not exclusively to Selfridges as first published a few months ago.
Secondly, comes the launch of www.cherylfragrances.com which hints at possibly more fragrances to come in the future.
Thirdly, the poster: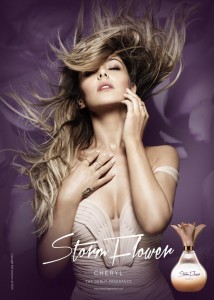 And the TV promotional advert:
What will it smell like?
Storm Flower has been announced as fresh, pure and floral, and reflects the scent of air after storm. The composition of the fragrance and flacon design is identified with Cheryl's personality and she says that the fragrance represents her personally in excellent way. She prefers gold, femininity and elegance and her new perfume conveys her style and sophistication. She also stated that the fragrance is not too heavy, but refreshing and light, but long-lasting. Cheryl collaborated on created the composition, flacon design and each detail which follows her first perfume.

The scent was created to capture the many facets of Cheryl's personality, comprising top notes of mandarin and nectarine, with heart notes of freesia and peach blossom, while vanilla, white musk and sandalwood form the base. The bottle design reflects the unexpected beauty that can come from a tropical storm, encased in rose gold with a single flower with opened petals as the cap.

How much?
Prices: £23.95 (30ml), £29.95 (50ml), £39.95 (100ml), 14.95 (Body Wash) & £17.95 (Body Lotion).
Jul,21 2014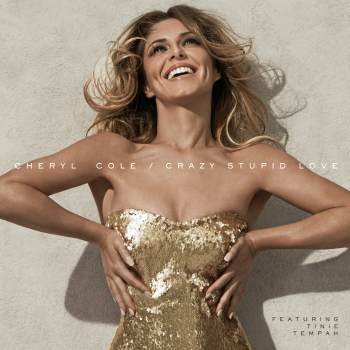 I'm sure you all know, but in case you needed reminding, Crazy Stupid Love is out NOW!
Buy the single on iTunes:
https://itunes.apple.com/gb/album/crazy-stupid-love-feat.-tinie/id881553190?i=881553256
Streaming the track now counts towards the charts, so if your at home simply click
http://open.spotify.com/track/6jShUw2NqZxEXH60gVTHrV?ref=wp
and stream the song as many times as you can! Put it on as background music whilst you do the chores!
Jul,14 2014


It still doesn't seem real, but very early this morning, Cheryl announced on instagram that she is married!
Along with this picture she wrote:
"I usually do not discuss my personal life but to stop the speculation I want to share my happy news … Jean-Bernard and I married on 7/7/14. We are very happy and excited to move forward with our lives together."
She has now changed her Twitter handle to @CherylOfficial
Congratulations Cheryl and Jean-Bernard Fernandez-Versini!


Jun,30 2013
Jul,19 2012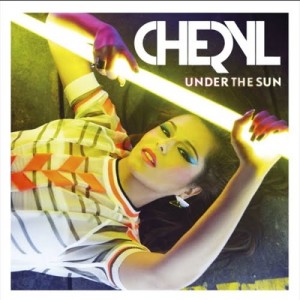 Cover thanks to PopSlags
Following on from the massive success of #1 single Call My Name, Cheryl releases her new single 'Under The Sun' on September 2nd.
Under The Sun is the sound of summer, co-written between Cheryl and Alex Da Kid. The song is also produced by Alex Da Kid who has produced global hits like BOB's Airplane and Eminem's Love The Way You Lie. With an infectious chanting chorus, hiphop beats and a powerful hook, Under The Sun looks set to be yet another hit for the pop superstar.
Once again the video is directed by Anthony Mandler, who sets the video in a world from a different era where things aren't always as they seem. The video is due to premiere on 23rd July.
Under The Sun is taken from Cheryl's recently released album 'A Million Lights' which hit #2 when it was released last month. It followed the record-breaking sales of 'Call My Name' which became the fastest selling single of the year so far when it sold 152,000 copies in one week.
This October sees Cheryl embark on her first solo headline arena tour, playing 11 dates at venues across the UK including London and her hometown of Newcastle. Due to popular demand the tour has already had to be extended by an extra night as tickets for some venues sold out 30 minutes after release. Although this will be Cheryl's first headline arena tour, she is certainly no stranger to the live circuit. She opened as special guest on the Black Eyed Peas European tour in 2010 and also played four sold-out arena tours as part of Girls Aloud.
Cheryl will be performing songs from all three albums on the tour as well as some surprises.
www.cherylcole.com
www.facebook.com/cherylcole
www.twitter.com/cherylcole