Sep,08 2014
Sep,01 2014
Aug,04 2014
Watch the brand new X Factor trailer – featuring Simon Cowell, Cheryl Fernandez-Versini, Mel B and Louis Walsh. Join our four judges on their quest for the best. Find out more at itv.com/xfactor
Check out the behind the scenes photo of the filming of this clip below:
Jul,07 2014
Surpassing trends while celebrating five decades of timeless Elnett style, Cheryl stars in our new Elnett campaign. This advert shows a softer side to Cheryl and also the role of Elnett. It's always by your side and completely at home in today's contemporary style.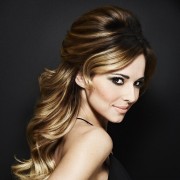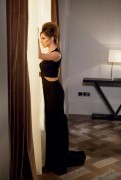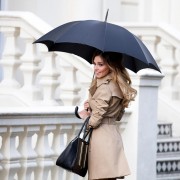 More: http://www.girlsaloudmedia.com/smf/index.php?topic=46996
Jul,07 2014
Last week, Cheryl appeared on The Chart Show to talk about her new single and The X Factor. Unfortunately our forum video rippers were unable to record this show but the channel have now kindly added it to their Youtube page, so enjoy the interview above!
Jul,01 2014
Who would Cheryl have as a partner in crime if she robbed a bank, who would help her organise a childrens party and who does she choose as a karaoke partner?
Thanks to @Jpptubie, find out the answers in the above interview!
Jul,01 2014
Cheryl turned 21 again yesterday, and as usual got spoilt by her loved ones.
She posted this picture up on instagram, surrounded by 310 roses! Now who bought those i wonder!!
A little later on, staying with the rose theme, she cut into a rose velvet cake.

But being the busy girl she is, it was back to work, to travel to Edinburgh for The X Factor auditions, making Simon Cowell wear a birthday hat!
Jul,01 2014
Back on Geordie soil, singer Cheryl Cole couldn't wait to tuck into her favourite Chinese takeaway.
And the Newcastle beauty took Simon Cowell along with her to pick up her order.
Cheryl returned to Tyneside for the latest round of X Factor auditions held at the Baltic in Gateshead on Thursday 26th June.
But during filming she got a little peckish and decided to call on her favourite Chinese eatery.
She got her brother Garry Tweedy to ring in the order to Kwok Pao takeaway on Heaton Road, Newcastle, just around the corner to where she grew up and her mum Joan Callaghan, still lives.
And owner of the business Kevin Shek couldn't believe his eyes when two Mercedes turned up outside with Cheryl and Simon in them.
Kevin, of Little Benton, North Tyneside, said: "When Garry rang he put in the order and said Cheryl would pop in to see us. She has been coming here for years and wanted to say hello. But it was a massive surprise when Simon Cowell came in with her."
The food order, which included Cheryl's favourite salt and chilli ribs, came to £82,50. Also on order were salt and chilli chips, prawn meat on toast, chicken egg foo young and mixed vegetables in satay sauce.
"They were lovely, then later the film crew came back and filmed us. We didn't expect that."
Cheryl and Simon took the four bags of food back to the Baltic to feed other hungry judges Louis Walsh and Scary Spice Mel B and others.
Cheryl's proud mum Joan told the Chronicle: "They took the food back to the Baltic and then they filmed at the takeaway. It's Cheryl's favourite."
Kevin added: "It shows Cheryl and Simon have good taste in food. Cheryl has always come here. Her mum or brother usually ring in the order. Cheryl's favourites are the salt and chilli ribs and the Cantonese crispy beef. She loves them."
Gary Lowe, 43, of Benton, was collecting his takeaway when the X Factor stars walked in. "I couldn't believe it. They were really nice and they were saying hello. I took a picture of the lad who owns the place with them. It was a massive surprise."
Father-of two Gary, who is married to Nichola, 39, added: "I am waiting for a heart transplant but seeing Cheryl and Simon in the local takeaway nearly gave me a heart attack."
—–
HQ pictures on the forum here: http://www.girlsaloudmedia.com/smf/index.php?topic=46993.0