Sep,13 2012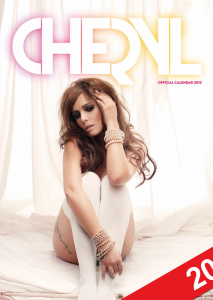 Click to enlarge
Here is a large version of Cheryl's Official cover for her 2013 calendar.
The date of release keeps being pushed back, but at the moment, it should be released 1st October.
Pre-order yours from http://www.calendarclub.co.uk/p-2653-cheryl-2013-official-wall-calendar.aspx? for £7.99
Here are some previews of some of the months, they are small images but big enough to see how stunning this calendar is!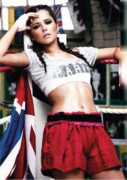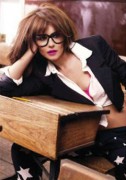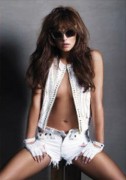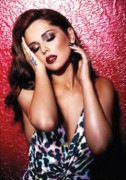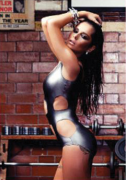 Aug,29 2012
The previews have been released for Cheryl Cole's 2013 calendar.



Credit to Danilo.com
The pictures are very small, but click to preview them.
The calendar will be released 11th September but you can order now here:

http://www.danilo.com/Shop/Music-Calendars/Cheryl-Cole-2013-Calendar/
Apr,18 2012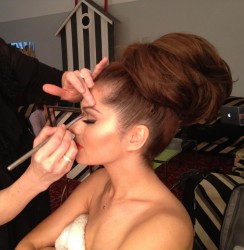 @Lily_England The Chezmeister getting made-up for her calendar, which month do you think this should be? http://pic.twitter.com/h94nn1QI
Aug,24 2011
As we posted last week, Cheryl Cole will bring out a calendar for 2012. This will contain brand new photos.
Here's a preview of the photos from the calendar so far, in High Quality:
You will be able to order the calendar exclusively on Cheryl's online store from 31st August. You'll also be able to pick up the calendar from mid-September in Birthdays, HMV and Calendar Club – and online, from Amazon and Play.com.
Aug,14 2011
With just over 4 months till Christmas (!) the first preview of the 2012 calendars emerge.
Cheryl Cole's 2012 calendar is first with this gorgeous new photoshoot.
Avaliable to buy from 28th August from Danilo & CalendarClub
Hopefully some of the other girls bring out a calendar too, we will let you know if they do!
Sep,12 2010
IT'S clear SARAH HARDING is the perfect stocking filler judging by my from her 2011 calendar.
The Girls Aloud star is sure to make fans week at the knees every day.
The official 2011 Sarah Harding Calendar is on sale in all good stationery stores or at danilo.com
Aug,22 2010
THIS calendar girl has a Cole lotta X Factor – and she's showing it all in these seXy new shots.
Cheryl returned to our screens on the ITV1 show last night, reminding us how much we've missed her. And now we can all make a date to enjoy the gorgeous Geordie for the whole of next year in her 2011 official calendar.
The 27-year-old beauty headed to America's West Coast to become a California girl, striking some smouldering poses. And if May and July are anything to go by, our forecast for next summer is hot, hot, HOT.
Our first picture shows the Girls Aloud babe looking tutu fruity in a skimpy ballet outfit teamed with chunky black peep-toe boots. By July she's legged it to the pool, where she makes a splash in a tiny dress split to the navel.
In August a sexily dishevelled Cheryl is flying the flag in Union Jack top and red micro shorts as she leans suggestively against a wall.
And in the cover shot, she commands Attention! with her unique take on the military look, perhaps inspired by the video for her number one solo single Fight For This Love. An army-style cap and hobnail boots accessorise her see through dress and bikini.
And X Factor boss Simon Cowell – branded a "miserable so-and-so" by Cheryl – might want to snap one up himself.
If these pictures don't cheer him up, the show's contestents should brace themselves for a bumpy ride.
GET 10% OFF THE CALENDAR
The official 2011 Cheryl Cole Calendar is now on sale for £7.99, and News of the World readers can get 10 per cent off at www.danilo.com
Simply input PRO CODE NOTWCC when buying online. Offer runs until August 31, 2010 and discount excludes P&P. The calendar is also available in all good stationery stores.
Aug,20 2010
Credits to @Popy85.
*NOTE* The pics are not that clear but it's the next best thing to HQ that we can have at the moment.