May,04 2013
POST WRITTEN BY:
Hayley [Admin]
at
18:47pm
| Filled under:
Site News
We have been running an All Stars competition all week, for you to win 1 of 5 goodie bags which includes film merchandise and DVDs.
The lucky winners were picked by my sister using a state-of-the-art way to pick them…..*ahem*!
We had 245 entries on 25 pages, 10 comments per page. We had a tub for page numbers and a tub for comment numbers and then picked each winner using the comments on the
Competition Post
(Comment 1 being at the top and comment 10 being the bottom one)
The lucky winners who were picked out at random are:
Alex, Tracy Grant, Hayley Fountain, whiteshadows1 and Val Swift
Congratulations!
Your email addresses have been passed onto the PR company who will email you for your details (expect an email during office hours on Tuesday since it is Bank Holiday)
For those unlucky 240 of you, commiserations and good luck in the next one!
Feb,23 2013
More T Vicar have kindly given us an exclusive voucher, to kit ourselves up for the Girls Aloud Tour.
Using code ga2013tour head over to http://www.makemoret.com/collections/girls-aloud and buy a tee for HALF PRICE!
The half price offer will only be available for the first 50 fans, so please don't miss out!
This offer is exclusive to Girls Aloud Media!
Tees come in other colours and are available for men and ladies in a variety of sizes.
Delivery takes 3 – 5 working days.
*NOTE* After adding the product to your cart and filling in your details you will come to a page where it will let you add the discount code ga2013tour in
http://www.makemoret.com/collections/girls-aloud
http://www.makemoret.com/collections/girls-aloud
http://www.makemoret.com/collections/girls-aloud
Dec,25 2012
Merry Christmas Girls Aloud fans, from Hayley at GirlsAloudMedia!
Hope you had some nice presents, let me know on twitter @GirlsAloudMedia if you got any Girls Aloud related gifts!
We had an early xmas present, by reaching 20,000 followers on our twitter page, so thanks to all who follow and i will keep tweeting you content to keep you updated.
Jun,18 2012
POST WRITTEN BY:
Hayley [Admin]
at
14:37pm
| Filled under:
Site News
Just to let you know, there will be no more blog updates till Saturday.
Our Facebook and our Twitter will be keeping you updated with anything thats new so you wont miss out.
The forum will be updated with news, video downloads and new pictures as usual so keep checking back.
Handy links:
Candids 2012
Events/Appearances 2012
Photoshoots
News
Normal service resumes on Saturday 23rd June.
H x
Facebook

||

Twitter
Jun,14 2012
POST WRITTEN BY:
Hayley [Admin]
at
20:47pm
| Filled under:
Site News
Recent pictures added to the forum. Click the titles to take you to the posts.
CANDIDS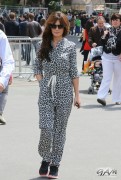 [HQ] Cheryl Cole visits the Eiffel Tower, Paris 13/06/12
EVENTS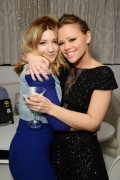 [MQ] Kimberley, Nicola & Sarah – Last Night At Shrek – Party 21/05/12
PHOTOSHOOT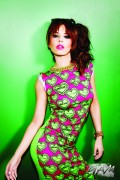 [UHQ] Cheryl Cole – Ellen Von Unwerth 2012 (A Million Lights album promoshoot)
SCANS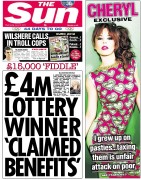 We add these to our daily updates on Facebook https://www.facebook.com/GirlsAloudMedia and Twitter https://twitter.com/#!/GirlsAloudMedia so make sure your following us there too!
May,18 2012
POST WRITTEN BY:
Hayley [Admin]
at
21:08pm
| Filled under:
Site News
Just to let you know, nothing will be updated here until Friday 25th May evening as im off on my sunny holidays!
The forum WILL be kept updated with any new pictures and videos that may come out so dont worry about that (im so thankful i have lovely fans to help us carry on for other fans)
I will miss a few events whilst im gone, so here's some things to watch out for:
Cheryl Cole will be in Cannes from May 20th, in her role as a L'Oréal Paris ambassador
Kimberley Walsh's last night at Shrek the Musical will be on Monday night! Its not yet known if any of the other girls will attend.
The UK premiere for 'What to Expect When You're Expecting' is on Tuesday evening, and Cheryl is expected to attend as she has a cameo in the film.
Anything that is missed i will catch up on when i'm back, and Will our forum mod will be on Twitter tweeting any news links and approving forum accounts.
Until then, have a good week, i know i will!
Hayley xx
Feb,25 2012
One of our Forum Moderators, Will has put together a great prize bundle for ONE lucky GAM forum winner!
The bundle consists of:
Popstars: The Rivals Official DVD
Cheryl Girls Aloud Festival Lashes
Chemistry: Xmas Edition
St. Trinians OST
Jump CD2
The Loving Kind CDS
Nadine – "You're Insatiable" t-shirt
To enter and be in with a chance all you have to do is:
Follow us on Twitter @GirlsAloudMedia
Follow us on Facebook Facebook.com/GirlsAloudMedia
THEN leave your twitter names in this post on the forum [HERE]
We had to edit posts of members leaving their facebook names but once we announce the winner you will be checked to see if your following/liking us!
Competition ends 2nd March 2012 – Good Luck!
Dec,15 2011
If you follow us on twitter @GirlsAloudMedia you might of seen me tweet this on Tuesday.
We got Santa to say Merry Christmas to you all! Pretty cool huh :p
Sorry i couldnt put snow on here this year, it wouldnt work