Jul,14 2014
Listen back to Kimberley and Alistair Griffin on Radio 2 yesterday afternoon. They were interviewed by Richard Madeley and played an Acoustic session, singing The Road & If I Should Fall Behind (a Bruce Springsteen cover).
Jul,07 2014
Kimberley appeared on ITV's 'Weekend' programme along with Alistair Griffin, to promote 'The Road'.
They were both interviewed and then we got to hear them perform, not just The Road, but also 'Falling Slowly' from Kimberley's Centre Stage album! What a nice surprise for a Saturday morning.
If you missed it, check out the video above.
Thanks to Jpptubie Youtube for the video
Jul,06 2014
Jul,01 2014
Jul,01 2014
'The Road', the official song of the 2014 Tour De France's Grand Depart in Yorkshire. Now out to buy!
CD http://alistairgriffin.tmstor.es/cart/product.php?id=17786
iTunes https://itunes.apple.com/gb/album/the-road-ep/id892791937
You can also watch a behind the scenes video of the official video below:
Kimberley and Alistair will perform the song at the Tour de France Grand Depart Official Opening on 3rd July.


Jun,19 2014
If you missed it last night, watch Kimberley and Justin on All Star Mr & Mrs. Video thanks to jpptubie on Youtube.
They managed to raise £5,000 for Breast Cancer Haven and CMV Action.
Pictures are on the forum [HERE]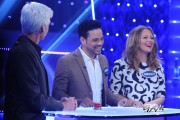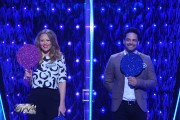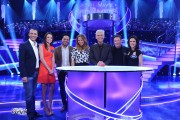 Jun,17 2014
So excited to join @AlistairGriffin live at #tdf Opening Ceremony July 3 at @fdarena to perform The Road–official song of @letouryorkshire

— Kimberley Walsh (@KimberleyJWalsh) June 16, 2014
Kimberley has confirmed her part in the opening ceremony at the Tour de France Grand Depart in Leeds on 3 July.
She will join Alistair Griffin on stage to perform the track he wrote called The Road – the official anthem of Yorkshire's Grand Départ 2014.
Kimberley said: "It is going to be a night to remember and one where we make history together, giving the Tour de France a true Yorkshire welcome. Performing at this event with Alistair in our home county is going to be a special moment for me."
Tickets for the event have been priced at a starting point of £45.
Check out the video here: https://www.youtube.com/watch?v=DagQili02Qk
The Road is released 30th June, pre-order here: http://alistairgriffin.tmstor.es/#home
Jun,09 2014
'Good Morning Britain' were on hand today to launch the search for this year's recipient of the 'Local Hero' award, which is backed by the morning show.
The Local Hero award goes to somebody who goes out of their way to make their community a better place, and last year's winner, 87-year-old Anne Scarfe, was on 'Good Morning Britain' today to talk about the importance of acknowledging those who help others.
Girls Aloud's Kimberley Walsh joined Anne on the show and explained why she's a supporter of the 'Pride of Britain Awards'. "I think me and the girls, it's always our favourite event to go to because of people like Anne. It just makes you feel so patriotic and proud to be British. To think that people are actually out there, doing selfless acts, day after day, week after week…"
Walsh also praised Anne's work, joking, "I could've done with you around to be honest when I used to go out, back in the day. I could've done with Anne to help get me home."
Kimberley said that, of all of the award categories, she feels the Local Hero accolade is particularly important. "There's so many people out there, doing things in the community and helping others, and they're not doing it for any kind of reward, but I think just to give them that little bit of recognition [is great].
"Even if they just get a nomination, at least they know that their community appreciates what they're doing. If there's anybody you know in your community – get voting!"
Nominations are open from now until August 15 2014 and the ceremony will take place in October 2014. You can nominate somebody by completing a form explaining in no more than 500 words why your nominee, who must be aged 16 or over, is a local hero.
Full terms and conditions and more information on the Awards can be found on the Pride of Britain website. http://www.itv.com/prideofbritain/local-hero