Oct,01 2014
To hear the explicit (swearing) version click HERE (at your own peril if you are underage!)

Talking about the song, Cheryl says:
"I'm a woman now; I'm at that age that things don't bother me like they used to,"
"I still care about things, but I've discovered what's important to care about, and what's most definitely not."

'I Don't Care' will be released on November 9th. Her new album Only Human will also be released in November.
Here is the single artwork:
Oct,01 2014
POST WRITTEN BY:
Hayley [Admin]
at
19:57pm
| Filled under:
Cheryl Cole
Cheryl has showed us the front cover of her Calendar for 2015!
You can pre-order it HERE or HERE for £8.99
Oct,01 2014
So it's been a while since i last posted about X Factor, as i've been on a little break.
Last Friday, we saw Cheryl go through her first ever 6 seat challenge, which saw a lot of controversial changes!
The most talked about moment was when she made a last-minute switch to save Chloe-Jasmine, which the media claim she was told to do so, by the producers, hmm..!
Cheryl's 6 girls are Chloe-Jasmine, Lola Saunders, Lauren Platt, Kerrianne Covell, Stephanie Nala and 15-year-old Emily Middlemas. She will take them to go through to the judges house stage this coming weekend:
More pictures from Boot Camp are HERE & HERE
To catch up on the episodes, see our dedicated download section on the forum:
http://www.girlsaloudmedia.com/smf/index.php?board=273.0

Sep,16 2014
POST WRITTEN BY:
Hayley [Admin]
at
22:56pm
| Filled under:
Cheryl Cole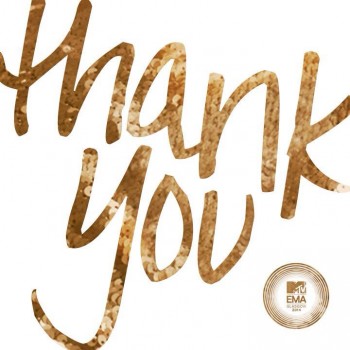 Cheryl has taken to Twitter to thank fans for voting her as this year's Wild Card in the Best UK & Ireland Act category at the 2014 MTV EMA.
The Crazy Stupid Love singer's soldiers secured her the victory ahead of The Vamps, Rita Ora, Arctic Monkeys, Clean Bandit and Coldplay, leaving the lady herself clearly overwhelmed.
After hearing that she will join One Direction, Calvin Harris, Sam Smith and Ed Sheeran in the category, Chezza tweeted: "So I guess it is official!!.. I have the best most loyal and dedicated supporters I could ever wish for…
"This one is all yours !!!! you got me am EMA nomination!!.. and you got me looking like (shocked face) and feeling like (crying face)."
The X Factor judge will now battle it out against her fellow nominees, with the champ going on to represent our region in the Best Worldwide Act category.
Congrats Chezza!
The 2014 MTV EMA is due to take place at The SSE Hydro Arena in Glasgow on Sunday, November 9 at 9pm CET. To find out more and to cast your votes, go to MTVEMA.com.
Source: MTV
Sep,16 2014
This weekend was the Arena Auditions, where those that got through to the first stage, had to perform to a live audience.
Watch
Download
The X Factor UK S11 E05 – Arena Auditions #1
The Xtra Factor UK S11 E05 – Arena Auditions #1
The X Factor UK S11 E06 – Arena Auditions #2
The Xtra Factor UK S11 E06 – Arena Auditions #2
Sep,08 2014
Sep,04 2014
N

owadays, even my religious mother-in-law would probably be comfortable giving another driver the finger", writes Irvine Welsh in the foreword to Rankin's new tome, the subtly titled F*ck Y*u. "It's like when American's say 'that sucks/you suck', they now (usually) no longer mean that you literally suck cocks, just that you, or it, simply isn't very good. The proffered finger is in a similar state of cultural metamorphosis. It's now often deployed semi-affectionately, with an ironic smile, usually in an acknowledgement that somebody has gotten one-up on you."

And it's exactly this tongue-in-cheek take on the age old insult that informs F*ck Y*u. Never one to take himself too seriously, and used to the odd insult, Rankin has been photographing celebrities giving him the finger for years. And it was a particular shot of supermodel Heidi Klum flipping the bird that inspired this book. And whether you know it or not, you're probably already pretty familiar with this shot. Ever been to Thailand, or any market in the world for that matter, that stocks brightly coloured printed t-shirts? Then you've definitely seen a topless Heidi giving the finger to Rankin's camera – though this was not where the shot was intended to end up. Originally printed in a book, then ripped-off by t-shirt manufacturers, Rankin's image has been reprinted thousands of times, if not millions, of times the world over.

But the middle finger photographs didn't stop there. On the advice of his French gallerist Arnaud Adida, Rankin delved into his archives to find similar shots, and started asking every famous face that came through his studios to flip him the bird. These images have been immortalised in F*ck Y*o and include the likes of Cheryl Cole, Katy Perry, Damien Hirst, Helena Christensen, The Rolling Stones and Robert Downey Jr, as well as that famous Heidi shot that planted the seed those years ago.

But it's not just a host of celebrities telling Rankin to f*ck off, British writer and broadcaster Jon Savage takes us through an age of expletives in his foreword, while Professor Paul Rixon explores its beginnings and iconic author Irvine Welsh sums up the finger in a way that only he could get away with. Never has so many people being so rude been more appealing.

F*ck Y*u is available exclusively at Urban Outfitters for the next six weeks, priced £25. Order the book here.
Sep,04 2014
POST WRITTEN BY:
Hayley [Admin]
at
21:46pm
| Filled under:
Cheryl Cole
Cheryl has launched a new Eyelash range with Eylure, that is exclusive to buy from Claire's Accessories.
There are 4 versions in the range, called 'Sexy Senorita', 'Belle of the Ball', 'Girls Night' and 'First Date'.
Each retail for £7 each.
Currently out of stock ONLINE but you will be able to find in your nearest Claire's shop nationwide.